Spine Problems
John K. Stokes, MD specializes in treating all of the spine problems listed below: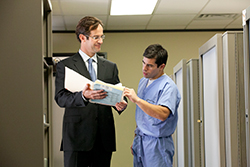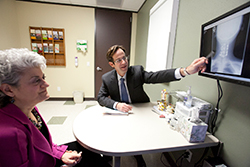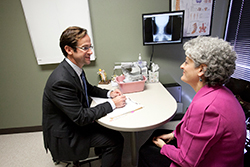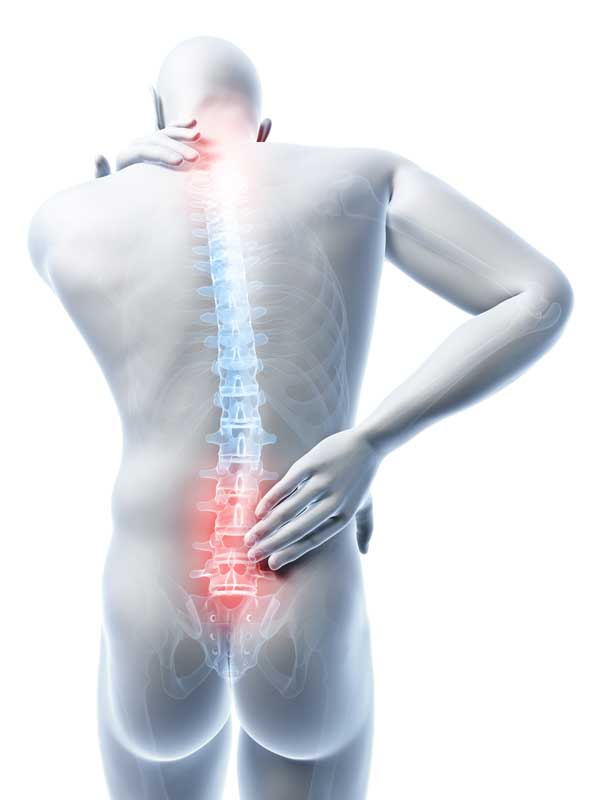 Back Pain
Back strain is a soft tissue injury, which covers muscles, tendons and ligaments. About 80% of back and neck pain is muscle-related. Gentle stretching and exercise is the best way to resolve the injury by getting it moving and increasing circulation.
---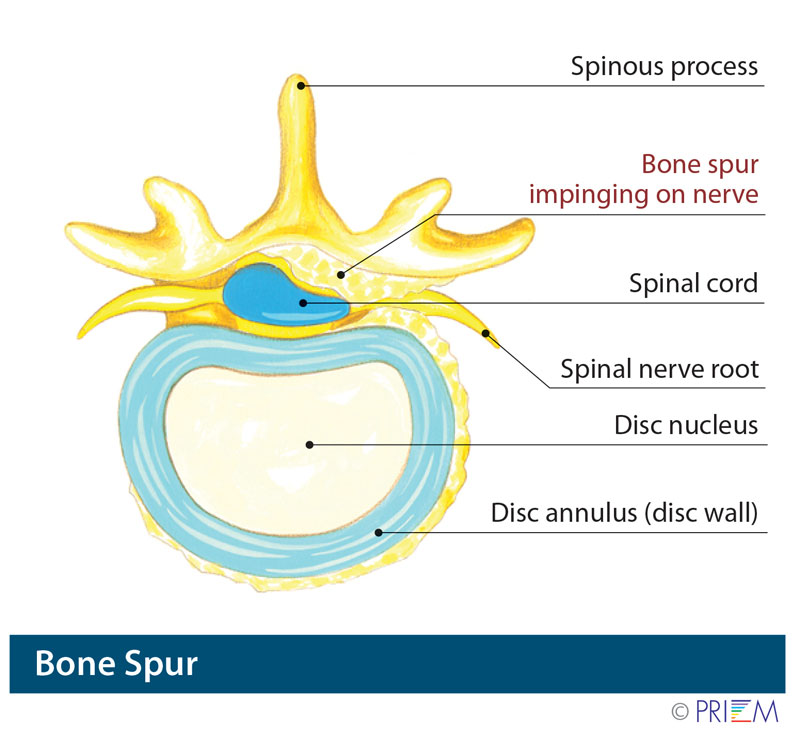 Bone Spur
A bone spur is an excess growth of bone around a vertebral body. It is not the bone spur itself that is the real problem; pain and inflammation begin to occur when the bone spur rubs against nerves and bones. If bone spurs grow too much, they can impinge on nerve roots.
Treatment methods may include weight loss, stretching and physical therapy, rest and ice. Injections can reduce inflammation long enough to relieve symptoms.
---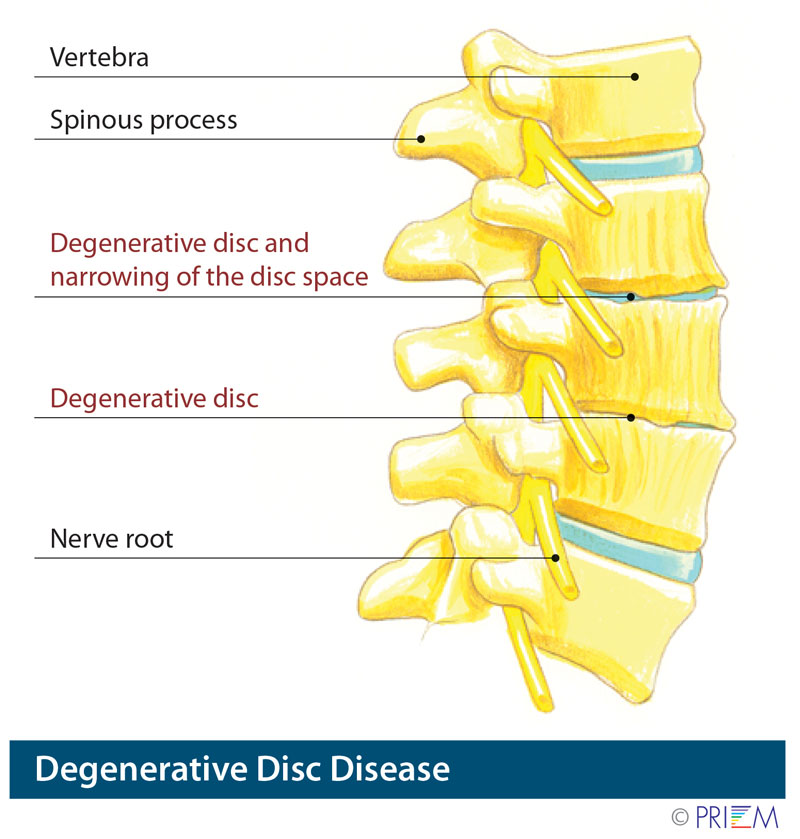 Degenerative Disc
Degenerative disc disease frequently occurs with age. Discs become more brittle, less resilient and more prone to herniation. In many cases, the space between vertebrae can shrink and compress, which in turn can impinge upon nearby nerve roots, causing pain.
Degenerative disc disease is the single most common diagnosis related to serious back and neck pain. When a disc herniates in the spine, the surgeon can sometimes simply remove a portion of the disc. In other cases, where the disc is more damaged and must be removed, something must be placed into the disc space. Otherwise, the two vertebrae will collapse on top of one another, placing pressure on the nerve roots that branch off from the spinal cord. Treatment may involve artificial disc implantation surgery.
---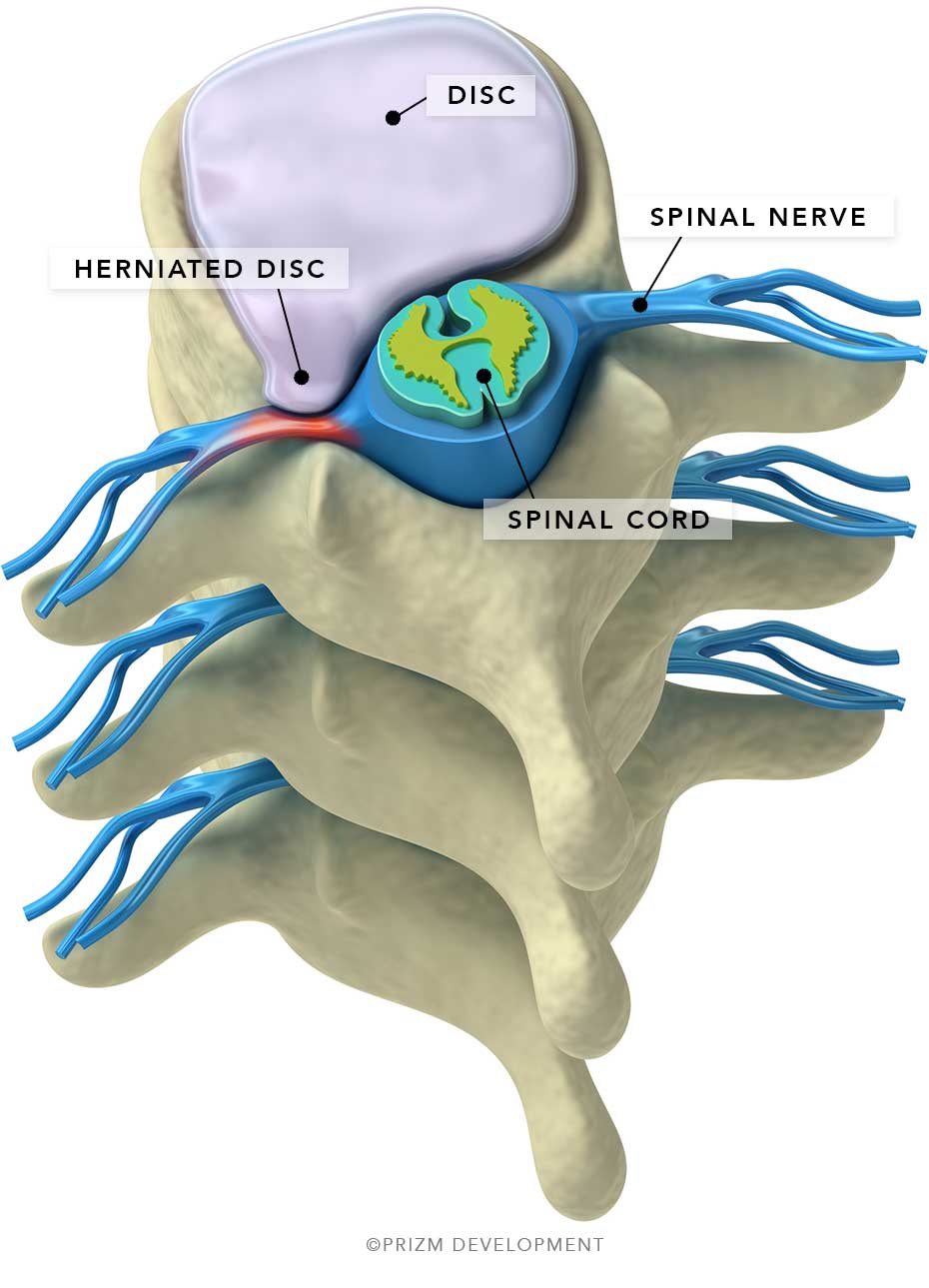 Herniated Disc
The spine is composed of many vertebrae stacked on top of each other. Between these bones are discs, which act as shock absorbers. The shock absorbing discs resemble jelly donuts, each having a jelly-like center. As we age, the discs naturally become less flexible and more brittle.
In the event of a fall or heavy strain, these discs can rupture, causing the nucleus to break through the wall of the disc and place pressure on the nerves that branch out from the spinal cord. This results in a herniated disc, accompanied by back or neck pain.
The good news is that in many cases, the pain and inflammation originating from damaged discs can be treated nonsurgically by reducing the inflammation and by strengthening the musculature surrounding the damaged disc to give it more support.
---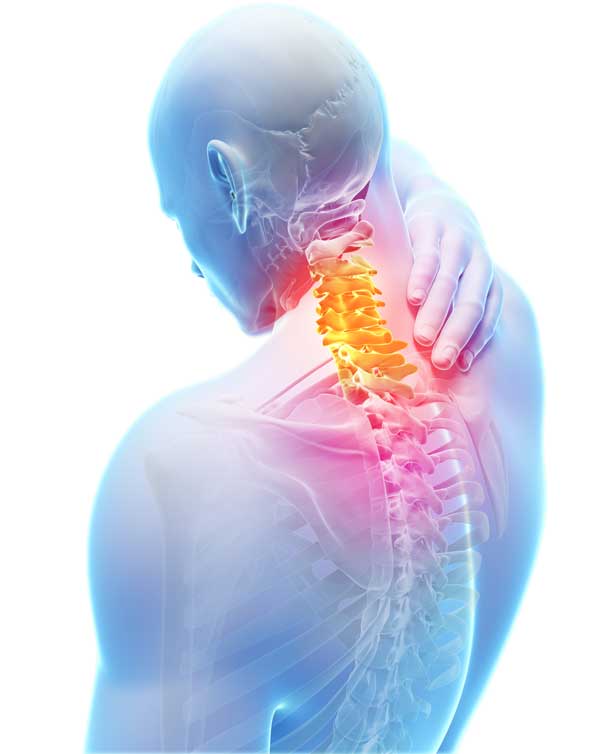 Neck Pain
Neck strain is an irritation to tendons, muscles and ligaments in the upper back and neck area. In addition to neck pain, other symptoms may include neck stiffness, injuries to the muscles and ligaments (myofascial injuries), headache, dizziness, abnormal sensations such as burning or prickling (paresthesias), or shoulder or back pain.
Treatment for individuals with neck strain may include pain medications, nonsteroidal anti-inflammatory drugs, antidepressants, muscle relaxants, and a cervical collar.
---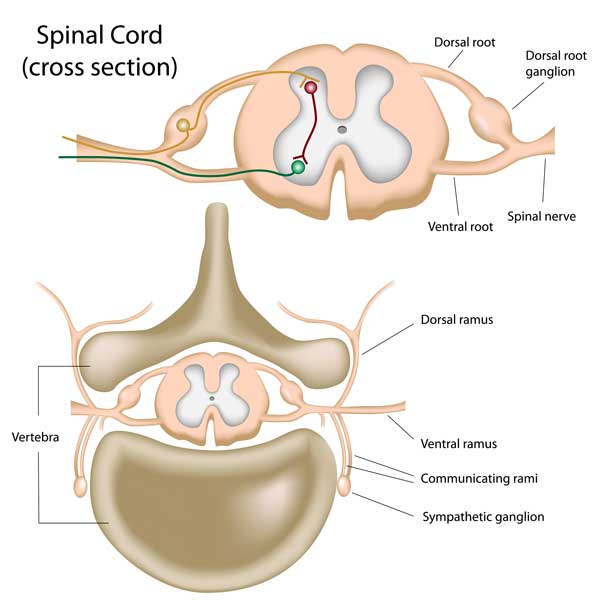 Spinal Cord Injury
A spinal cord injury is the result of trauma to the cells or nerves in the spinal cord that usually involves fracture or dislocation to vertebrae. This damage can come in the form of bruising, compression or tearing. When vertebrae are damaged like this, the nerves that carry messages back and forth to the brain can be damaged as well. In extreme cases, a spinal cord injury can cause paralysis and loss of sensation and reflexes.
---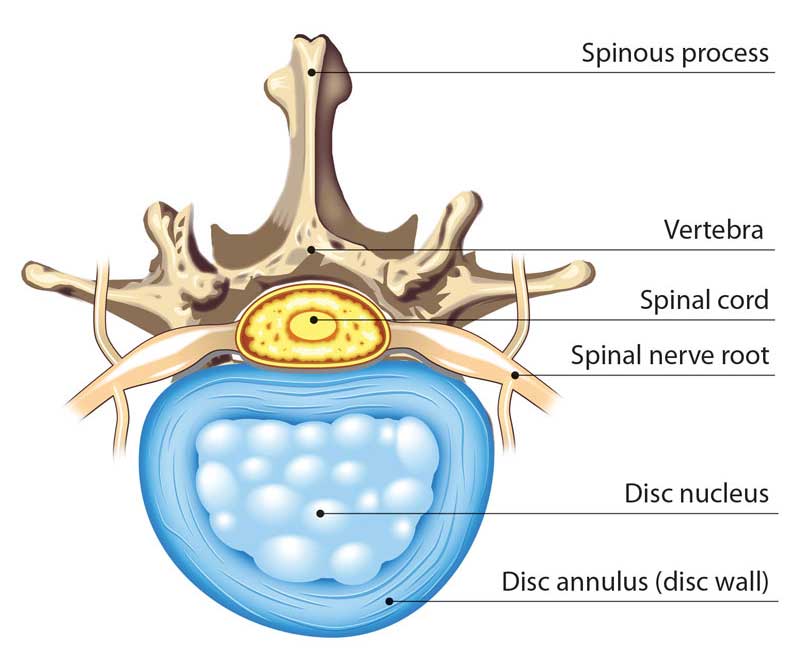 Spinal Tumors
Spinal cord tumors are abnormal growths of tissue found inside the bony spinal column, which is a primary component of the central nervous system (CNS). Benign tumors are noncancerous, while malignant tumors are cancerous. Because the central nervous system is found in rigid, bony quarters (i.e., the spinal column), any abnormal growth, whether benign or malignant, can place pressure on sensitive tissues and impair function.
---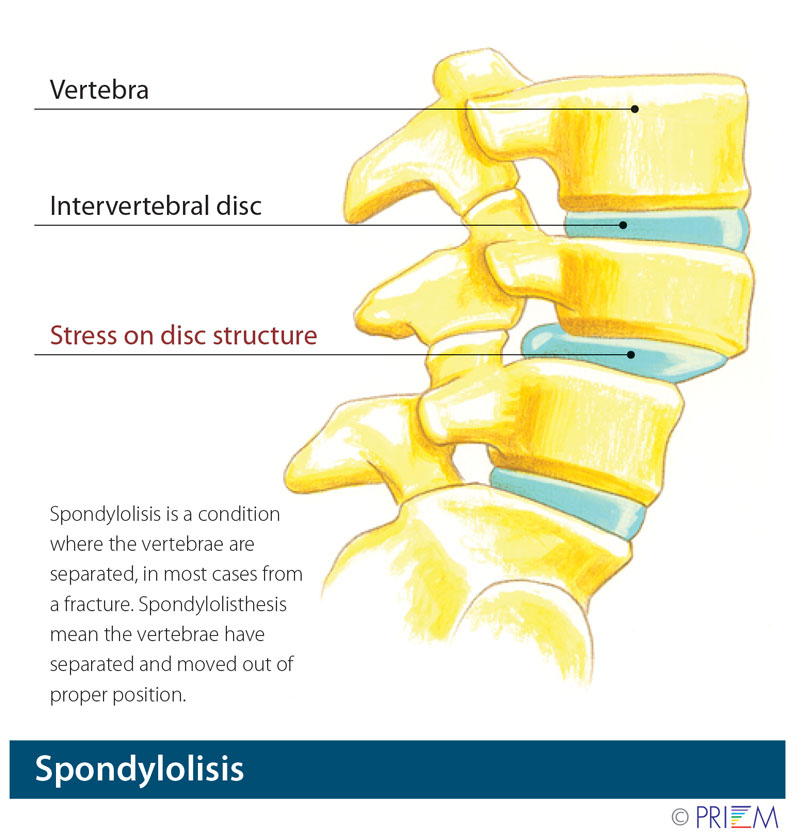 Spondylolysis
Spondylolysis relates to instability of specific bones in the low back. It a very common cause of back pain, particularly in adolescents. Gymnasts who perform routines that bend and arch the back are often victims of spondylolysis or spondylolisthesis.
---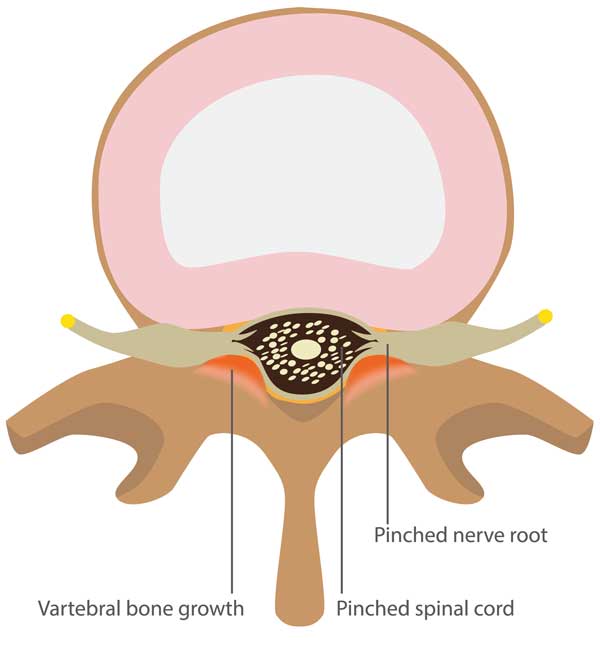 Stenosis
Spinal stenosis occurs when there is not enough room in the spinal canal for the spinal nerves. Stenosis is a condition that can develop as a person ages, particularly in those over 50.
Sometimes pain from spinal stenosis can be relieved temporarily by leaning forward or sitting. Pain typically increases when the person bends backward. Stenosis can be treated nonsurgically, but some cases require surgery in order to create more space around the nerves.
Medical Disclaimer: Medical information within this site is not intended for use in the diagnosis or treatment of any health or physical condition. This website does not provide specific medical advice and does not endorse any medical or professional service or services obtained through information provided on this site or any links to or from this site. This information and advice published or made available through this website is not intended to replace the services of a physician, nor does it constitute a doctor-patient relationship. For the treatment or diagnosis of any medical condition, consultation with a licensed health care professional is strongly recommended.