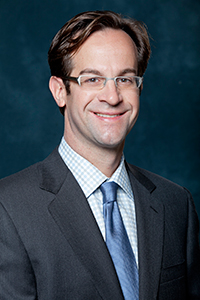 John K. Stokes, MD
Board-Certified Neurosurgeon
Fellowship-Trained in Spine Surgery
Co-Chief, Seton Spine and Scoliosis Center
Dr. Stokes is a board-certified neurosurgeon, fellowship-trained in spinal surgery with a practice entirely focused on spinal surgery. He has been in practice in Austin for more than 12 years and has performed thousands of spinal procedures. His practice serves as a referral center for general and complex spinal problems in the region. He maintains one of the busiest surgical practices in the region while practicing an ethical "conservative care first" philosophy.
Dr. Stokes was raised in East Texas and completed undergraduate training at the University of Texas- Austin in 1991 adding to a long family history of Longhorn graduates. Dr. Stokes subsequently obtained his medical degree from the University of Texas Health Science Center at San Antonio in 1995. He then began Neurosurgical training at the University of North Carolina becoming the Chief resident in Neurosurgery in 1996 and completing training there in 2001. A keen interest in spinal neurosurgery prompted advanced fellowship training at the Cedars-Sinai Institute for Spinal Disorders and UCLA ending in 2002. After completing his fellowship training, Dr. Stokes moved back to Austin with his family to practice spinal neurosurgery. He was named Co-chief of the Seton Spine and Scoliosis Center in 2009 and is the only fellowship-trained spinal neurosurgeon in the Seton Brain and Spine Institute.
Dr. Stokes obtained board certification from the American Board of Neurological Surgery in 2005 and remains a member in good standing. He is also a member of the American Association of Neurological Surgeons and the Congress of Neurological Surgeons. Dr. Stokes has and continues to publish numerous scientific articles in peer reviewed journals maintaining an active research interest in addition to his busy clinical practice. He was a principal investigator in the Mobi-C cervical artificial disc IDE (investigational device exemption) study. Recently, this artificial disc was the first to become FDA approved for two level implantation.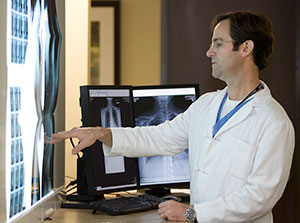 Special interests:
Cervical artificial disc implantation
Minimally invasive and endoscopic spine surgery
Spinal cord and spinal column tumors
Clinical Services:
Degenerative spine
Conservative care of degenerative spinal disorders
Lumbar and Cervical artificial disc placement
Minimally invasive cervical, thoracic and lumbar micro discectomy
Endoscopic discectomy
Minimally invasive spinal fusion
Open spinal fusion
Cervical, thoracic and lumbar decompression for stenosis
Cervical, thoracic and lumbar reconstruction for instability
Cervical and thoracic treatment of myelopathy
Tumors
Primary tumors of the spinal cord and associated structures (glioma, meningioma, schwannoma, etc.)
Primary tumors of the spinal column
Metastatic tumors of the spinal column
Spinal Deformity
Conservative care of adult spinal deformity
Adult scoliosis surgery
Adult kyphosis surgery
Care for the previously operated scoliosis patient
Complex spinal instrumentation